What transformer should I use with nest hello?
The new nest hello doorbell came out last week and our partner companies and thousands of people across the country have raced to install the new doorbells. They have great picture quality and integrate well the existing suite of nest products. We've been flooded with questions this week about the new nest hello doorbell and some of the common questions that come up during installation. So we tapped into our nest pro partner companies Same Day Smart Homes & Greenfii to solve some of the questions we've been asked.
What voltage does the nest hello doorbell require?
The nest hello doorbell requires 16V-24V. Our nest pros have found that in the midwest only about 20% of homes built before 1995 have enough voltage to supply a nest hello. What this means is that to get enough power for your nest hello you might need to upgrade your existing transformer. Most older homes only have 10V transformers which don't provide enough voltage for the nest and will cause your nest to blink yellow indicating that it does not have enough power and the nest will not function.
What does a transformer look like? How do I know my transformer has enough power for the nest hello? Where can I find my doorbell transformer?
Here's what an existing installed transformer looks like installed on an old junction box. This is an example of a transformer that needed to be replaced because it did not provide enough voltage.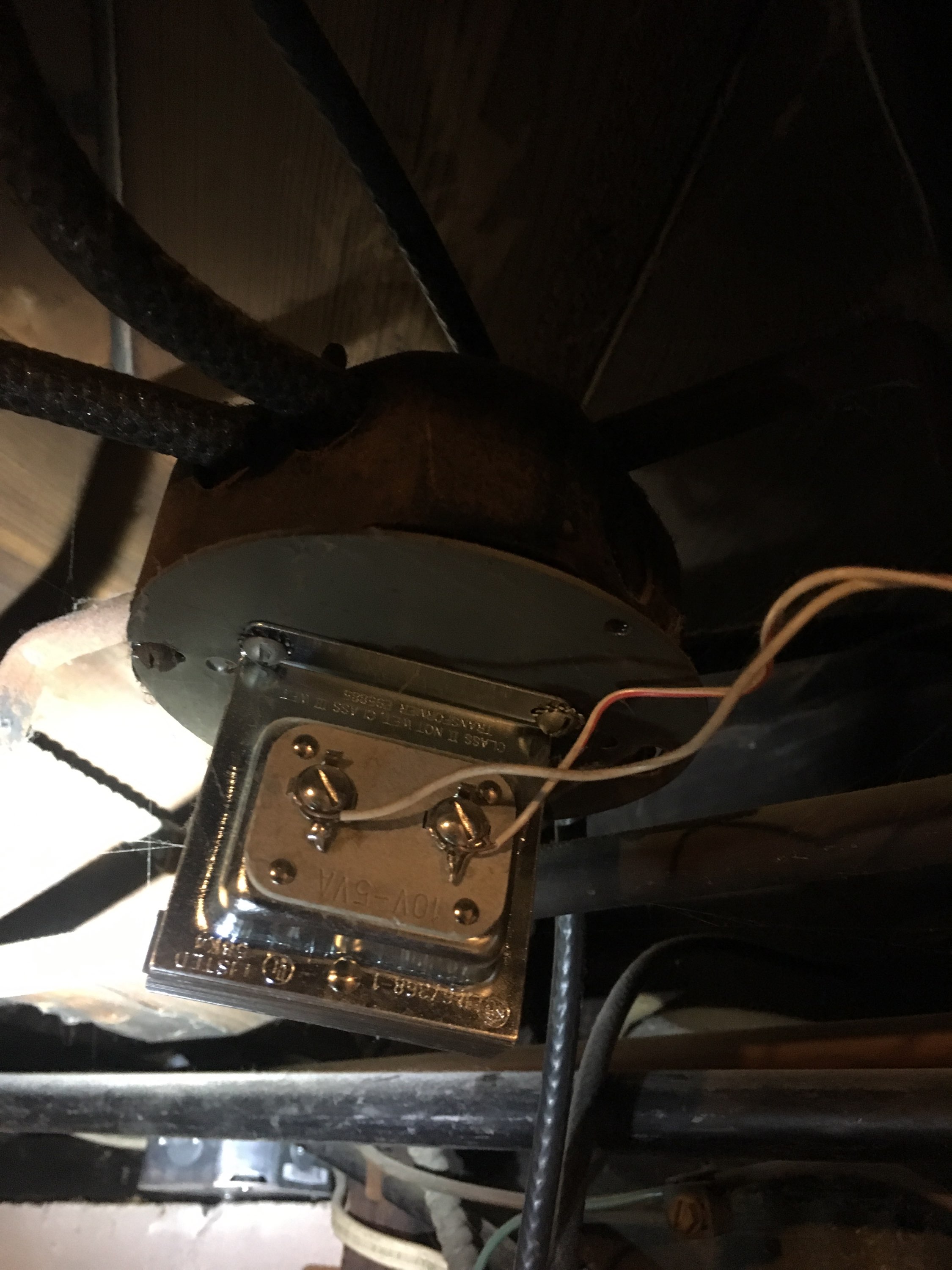 Existing low voltage transformer located in basement that did not provide enough power for the nest hello. This Transformer was replaced with a higher voltage transformer.
Where can you find your existing doorbell transformer?
Existing doorbell transformers are typically found in the basement or near an electrical panel. Sometimes they are in crawl spaces or attics. Usually if your home has a basement they will be located close to the electrical panel if it is also located in a basement.
Top places to look for your doorbell transformer:
1. Near Main Electrical Panel
2. Basement
3. Garage
4. Attic
5. Near Furnace or Furnace Room
6. Utility Room
7. Crawl Space
How can you tell if your existing transformer has enough power for the nest hello doorbell?
There are three ways to tell if your transformer has enough power for the nest hello doorbell
1. Use a multimeter
If you unscrew your old doorbell you will see that there are two wires running to it and two terminals. You can take a multi-meter and measure the voltage across the two terminals. If it reads anywhere in the range of 16V-24V you have enough power for your Nest Hello. We recommend the multi-meter below because it is the simplest to use without extensive knowledge of electrical workings. It has auto-ranging meaning you only need to turn the multimeter to the correct dial and it will tell what the voltage is. The correct "dial" setting to measure voltage is the "V" with the lines on top.
2. Visually inspect your existing transformer
If you are able to find your transformer you can inspect it and 95% of the time it will have the rating directly on the front side of the transformer where the wires come off. If the transformer says it is 10V it is not compatible. If the transformer says 16V or 24V then it is most likely compatible with the new nest hello doorbell. Below we show you what a non compatible transformer looks like and two options for compatible transformers if you end up replacing your existing doorbell transformer.
10V Transformer-NOT COMPATIBLE. If you look closely you can see that at the center of the transformer it shows a 10V-5VA Rating
Transformers compatible with nest hello doorbell
If your existing transformer is 16V or 24V and looks like either of the below, your existing transformer is compatible with the nest doorbell. You can also click on the image below and it will take you too the two transformers we recommend for the nest doorbell and have tested that we know will work. If you have really long wiring runs or multiple doorbells you should get the 24V transformer. If your transformer runs are less than 60-80FT and you only have one doorbell the 16V transformer should be enough power.
This adjustable 24V transformer is compatible with the nest hello. If you have a long wiring run from your transformer this is the best solution to make sure your nest hello gets enough power.
The 24V transformer provides more power than the 16V transformer which works better for longer runs, the 24V transformer is also adjustable to 16V if required. You can buy both the 24V & 16V transformers online but not all hardware stores carry the 24V transformers in stock, which is why you might end up using a 16V transformer. The 16V transformers will provide enough power to the nest hello as long as you don't have two doorbells connected or an extremely long wiring run (over 80ft) from your doorbell to your transformer.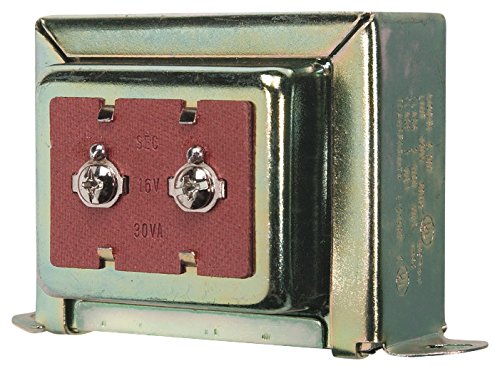 This 16V transformer is compatible with the nest hello doorbell.
How can you tell if your existing transformer has enough power for the nest hello doorbell?
3. Install your nest hello doorbell and see what happens.
Sometimes you can't find your doorbell transformer, or it's inaccessible, or the engraving on the side of the transformer has worn off and there is no way inspect the transformer and determine how much voltage it is putting out. In those cases, go ahead and try and install the nest doorbell, follow all of the instructions in the nest app and the worst case scenario is that your nest doesn't have enough power. Your nest hello doorbell will indicate that it does not have enough power by the large yellow doorbell button blinking yellow. If it does have enough power it will go through it's start up sequence the large doorbell button will be a blue ring. If your nest doorbell does not have enough power you will need to upgrade your transformer to one of the two transformers we have recommended above or you can find them at the links below:
Recommended Transformers for Nest Hello Doorbell:
1. 24V Heath Zenith Transformer
We just launched our one hour smart home smart plug, designed and manufactured by us, for you. If you would like to be part of our exclusive reviewer program to get discounts on smart home devices email us at info@onehoursmarthome.com or you can purchase our smart plugs online with the link below.
Our smart plugs can be controlled with your phone on our web app or with voice using Amazon Alexa or Google Home.